NEHS is Committed to Providing Resources for All of Your Revenue Cycle Needs
We provide managed care contracting, review, negotiating, authorizations and audits, legal business setup, entity process, provider and facility licensure , CHOW reporting and consultation services.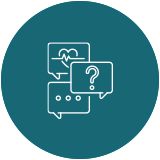 Processes – Revenue Cycle Management Process
Creating processes with existing staff to maximize revenue.
Implementing procedures to enhance your collections.
Billing – Multiple states (MA, CT, RI)
Medicare, Medicaid, Commercial, SCO, Private, Hospice, Veterans.
Completes Triple check prior to submitting skilled claims.
Claims are reviewed prior to submission to ensure accuracy.
Collections
We have a team of collectors to ensure that all outstanding balances are followed up on timely.
Private Collections – Calls are made by the 5th of the month and collection letters are sent by the 10th. File in small claims court. Follow Medicare Guidelines for Medicare Reimbursable Bad Debt. File for Representative Payee.
Medicare – Claims are reviewed by the 14th of the month and adjusted if needed.
Commercial – Follow up is based on the software if claims are filed electronically.
Veterans – Calls are made to the corporate office to release payments.
Medicaid – Daily eligibility checks for Medicaid Pending residents so claims process timely.
Medicaid Pending
We have a team of specialists to assist in obtaining Medicaid Eligibility.
File Applications
Work with Families
Review Verifications
Contact Case Managers
Appeal and attend hearings, as necessary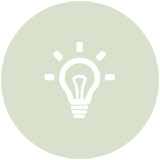 Month End Close
Month end Close is completed by day 3
Maximizing Revenue
Perform contract negotiations with existing contracts and obtaining contracts with local providers.
Ensuring Authorizations and Re-Authorizations are filed timely.
RCM Software
New England Healthcare Services is your leading partner in Revenue Cycle Management. We will work with your facility from date of admission through discharge to ensure that you are maximizing your revenue and your collections while minimizing your write off's.
Our team is knowledgeable and experienced. We will work with you to provide training on your current systems to ensure that you and your teams are utilizing all potential program opportunities.
Point Click Care (PCC)
NetSolutions
Matrix
MyAbility